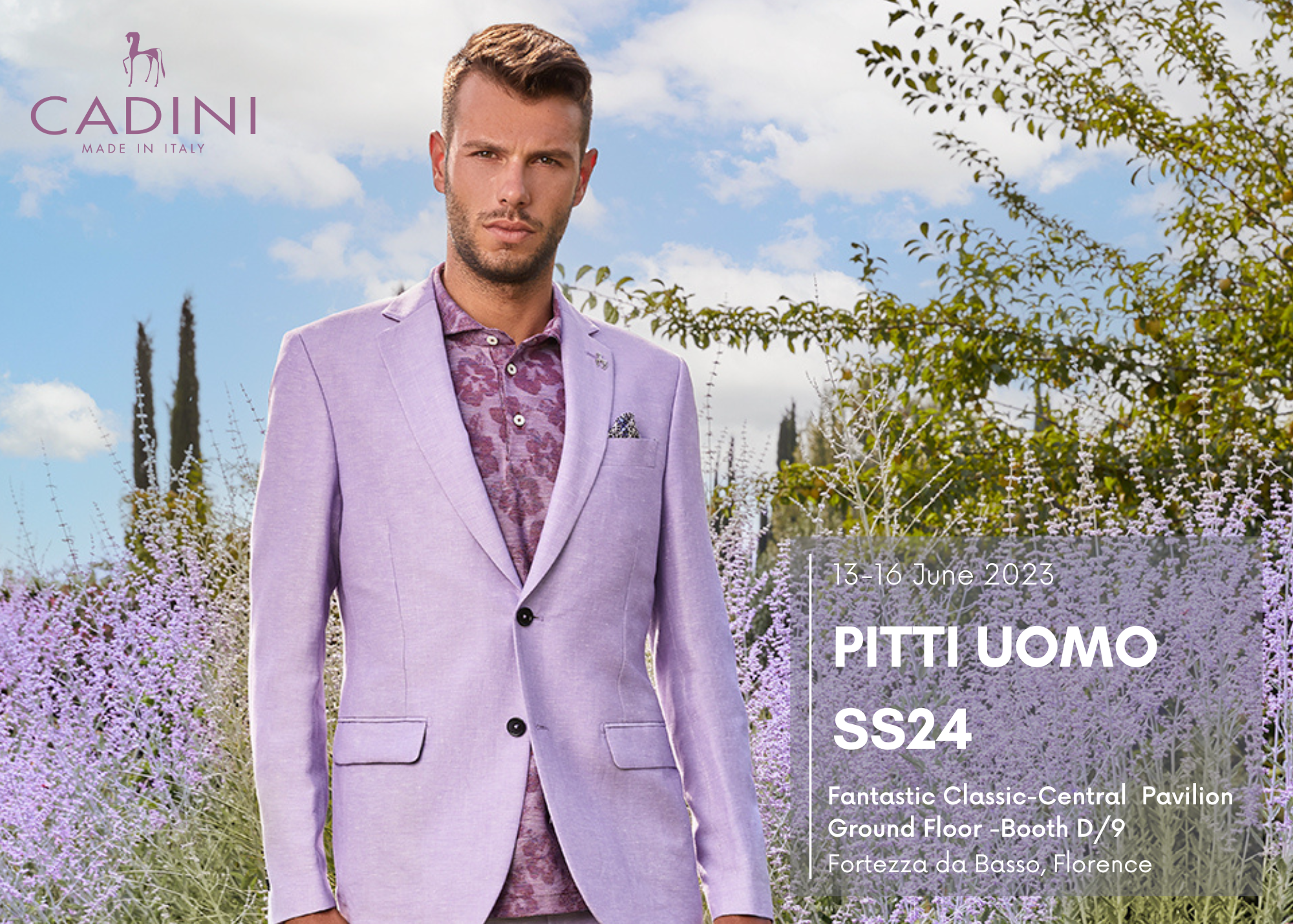 PITTI UOMO JUNE 2023
We are delighted to invite you to join us at Pitti Uomo, taking place from June 13th to 16th, 2023, in Florence, Italy.
Fantastico Classic-Central Pavilion 
Ground Floor -Booth D/9
Cadini, renowned for its impeccable craftsmanship and exquisite designs, promises to captivate you with their latest SS24 collection. Prepare to be immersed in a world of style and innovation!
This event will provide a unique opportunity to witness firsthand the exceptional craftsmanship and attention to detail that Cadini is known for. With our unwavering commitment to quality and innovation, Cadini's SS24 collection promises to be a true testament to our exceptional talent.
We look forward to your presence and sharing an unforgettable experience with you.