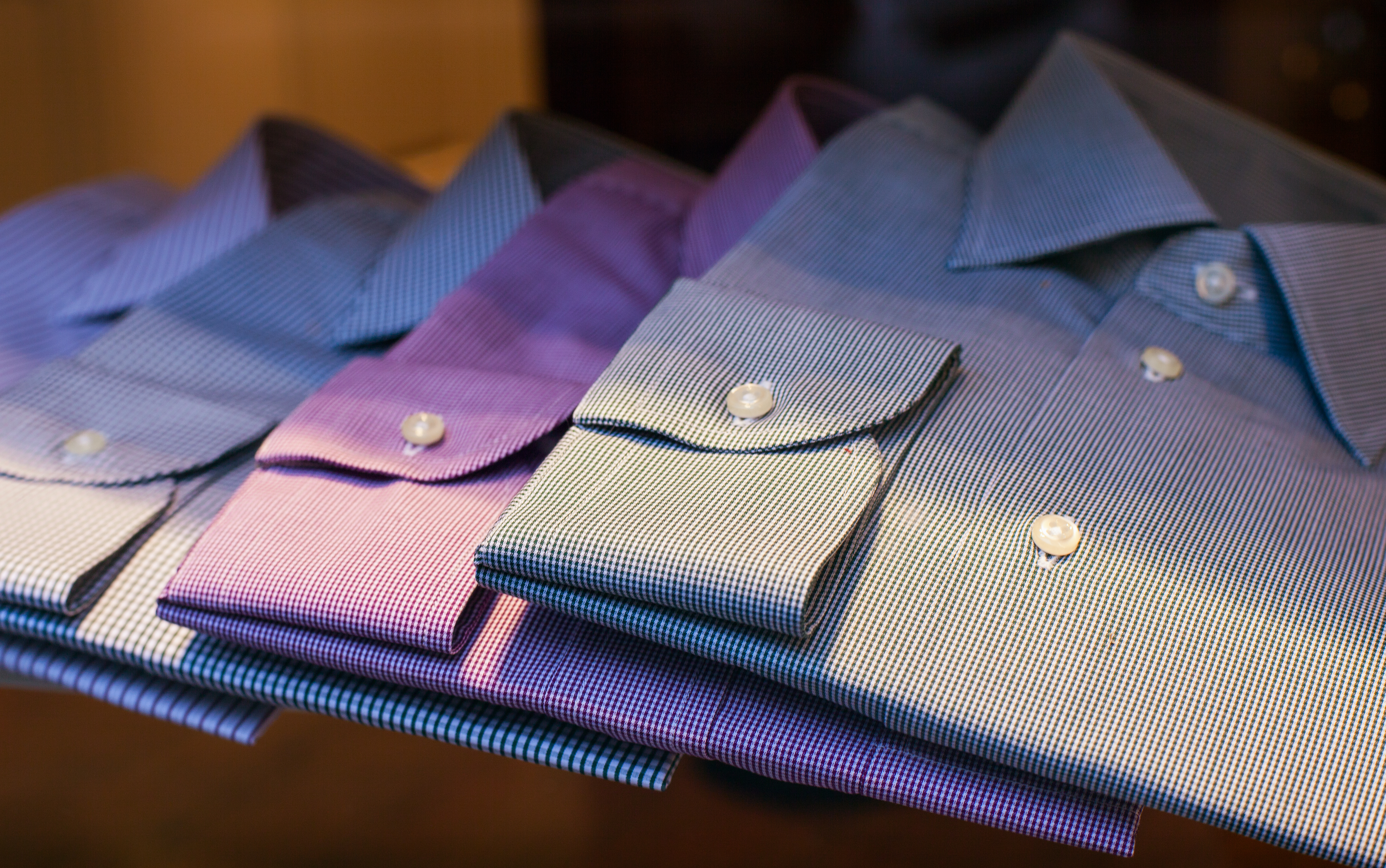 Shirt Collars: casual
The shirt has always been one of the most iconic and versatile garments of the men's wardrobe. In the last article we found out which are, according to the type of collar, the most formal and traditional shirt models.
Now, let's find out the perfect models for a more casual and youthful look.
As first example of a less formal collar, we find the so-called button-down collar. It was the American giant Brooks Brothers, in the mid-fifties, to create and spread it. Its main feature is to button up directly on the shirt thanks to the two buttonholes on the tips. There are two types: the long button-down and the short one.
Originally used only for sportswear, it is also suitable for young or informal business looks. It is best suited to a blunt cuff. You can use it especially in free time, without a tie, open and combined with a sporty cut jacket, such as a blazer.

The Club collar, with the typical rounded and beveled tips, was very popular in the 20's. It was born as a distinctive feature for the uniforms of an English school. This was a way to differentiate its students. It was considered an elite sign (hence the name "Club"), synonymous with refined exclusivity, but extremely versatile at the same time. This collar is perfect for men with an elongated face; while it goes perfectly with the rounded cuff, and with slim knots and ties. For a more casual style, you can wear the Club collar even open, without any tie.

Finally, emblem of an informal and youthful look, is undoubtedly the Korean collar. It finds inspiration in the traditional lines of the Far East. The collar has a very peculiar and characteristic shape. Almost without leaves, it consists of a single "band", about 3 cm high, buttoned up on the front. The design is minimal, suitable for an extremely fresh and youthful look. Talking about combinations, the best choice is the match with rounded cuffs; while it is obviously impossible to wear a tie.

Cadini is at your disposal to help you in the choice of the shirt model that best suits your style and your customers.